Learn how to win on tennis court from Wojtek who raised and trained Southern California Sectional, USTA National Junior and NCAA Champions.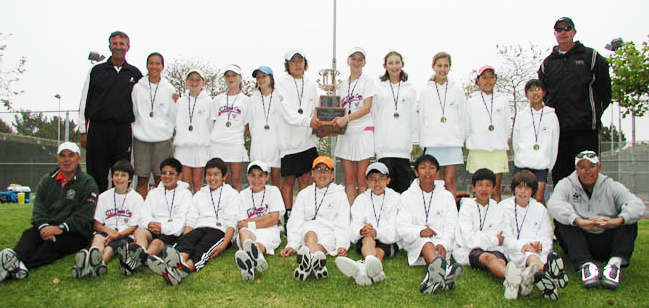 Wojtek Pietrowski is a USPTA certified teaching pro with a Professional 1 rating. He has over 35 years of experience in teaching tennis players of all ages and abilities. Since 1985, he has been working at Los Caballeros Racquet and Sports Club. Prior to working at Los Caballeros, Wojtek coached in Poland and Austria in their junior development program. Since 1990, he has been an integral part of the USTA Competition Trainng Center (CTCOC) junior developmental program in Orange County. In 1995- 1996, CTCOC was named as the Competition Training Center of the year by the SCTA. Wojtek is also USTA certified as Level 1 in Sports Science Competency.
Wojtek coaches numerous ranked juniors in Southern California and the United States. Many of his juniors have gone onto to receive full tennis scholarships at NCAA Division 1 schools such as Notre Dame, Stanford, Princeton, Brown University, USC,UCLA,UCI,UCR,UCSD, Long Beach State, Cal State Fullerton, and University of San Diego to name a few. His students have won numerous USTA National Championships, NCAA Championships, Southern California Sectional Championships, as well as CIF High School Championship Honors. His respect and love of the game has also rubbed off onto his students who have amassed countless sportsmanship awards including the highest junior sportsmanship award in the United States, the Bill Talbert Junior Sportsmanship Award, which is presented annually at the International Tennis Hall of Fame in Newport, Rhode Island.